Featured Products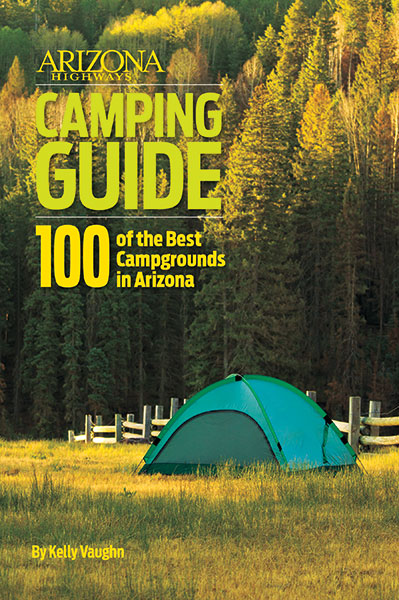 From quiet, isolated high-mountain sites to low-desert locations, Arizona Highways Camping Guide features 100 of the best campgrounds in Arizona. The book, which includes Arizona Highways' iconic photography and maps, is sorted by region and written for car-campers and families. Detailed information about locations, amenities, seasonal accessibility and fees is included with each listing.
Edited by Jeff Kida and Robert Stieve
From Navajo families and a Mohave girl to the splendor of the Grand Canyon and the grasslands of Southern Arizona, the 100 images that appear in these pages are the best to have ever been published in Arizona Highways, as chosen by Photo Editor Jeff Kida and Editor Robert Stieve. As Stieve writes, "In my mind, there was no golden era, just decades and decades of spectacular photography — one great shot after another." This book celebrates those great shots, both old and new, and pays tribute to the men and women who made them.