Featured Products
For fishing enthusiasts of all skill levels, including Arizona residents and out-of-state visitors, who want to explore Arizona's rivers, streams and lakes to catch fish and enjoy the outdoors.
Softcover; 6x9 inches; 336 pages with maps, directions and tips.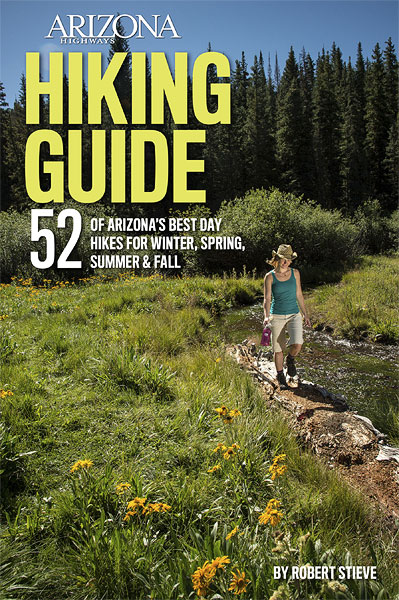 52 of Arizona's Best Day Hikes for Winter, Spring, Summer & Fall
52 of the best day hikes in Arizona -- one for each weekend of the year, organized by seasons. Robert Stieve, editor of Arizona Highways magazine and an experienced backwoods trekker, selected hikes ranging from easy walks in the woods to challenging journeys to Arizona's highest peaks and deepest canyons -- including the Grand Canyon.
In-depth trail guides, descriptions, warnings and GPS coordinates are included with each hike, along with the magazine's classic fine photography.